The Hopper dryer is also called plastic dryer, industry dryer, injection dryer etc. There are standard Hopper Dryers, Environment Friendly Hopper Dryers, euro hopper dryers, giant hopper dryers etc.
Hopper Dryers are the most effective and economical models for drying plastic materials, which are wet during packaging, shipping or recycling process. Direct-style design is particularly suitable for direct installation on the plastic molding machine for drying, both fast and saving space. This up blowing hot air dryer is with the capacity of 12kg to 800 kg.
In the raw material processing, drying fan of the hopper dryer is blowing a constant high temperature wind into the drying barrel, baking raw materials, to achieve the purpose of removing water contained in raw materials. Hot air recycling device is Optional, the hot wind blowing out is filtered, then coming into the dry fan to form a closed loop, to save much electricity.
Hopper dryer main accessories including: unloading seat, Magnetic Frame, suction box, hot air recycling system, dust collector, A-type support stand, Material Storage Tanks and so on.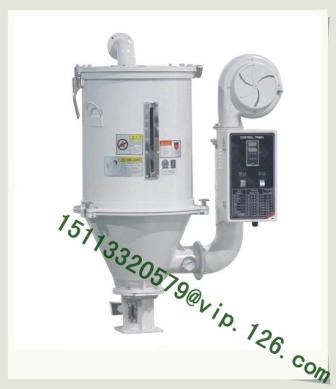 Standard Hopper Dryer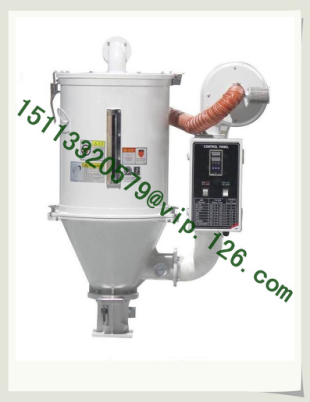 Environment Friendly Hopper Dryer